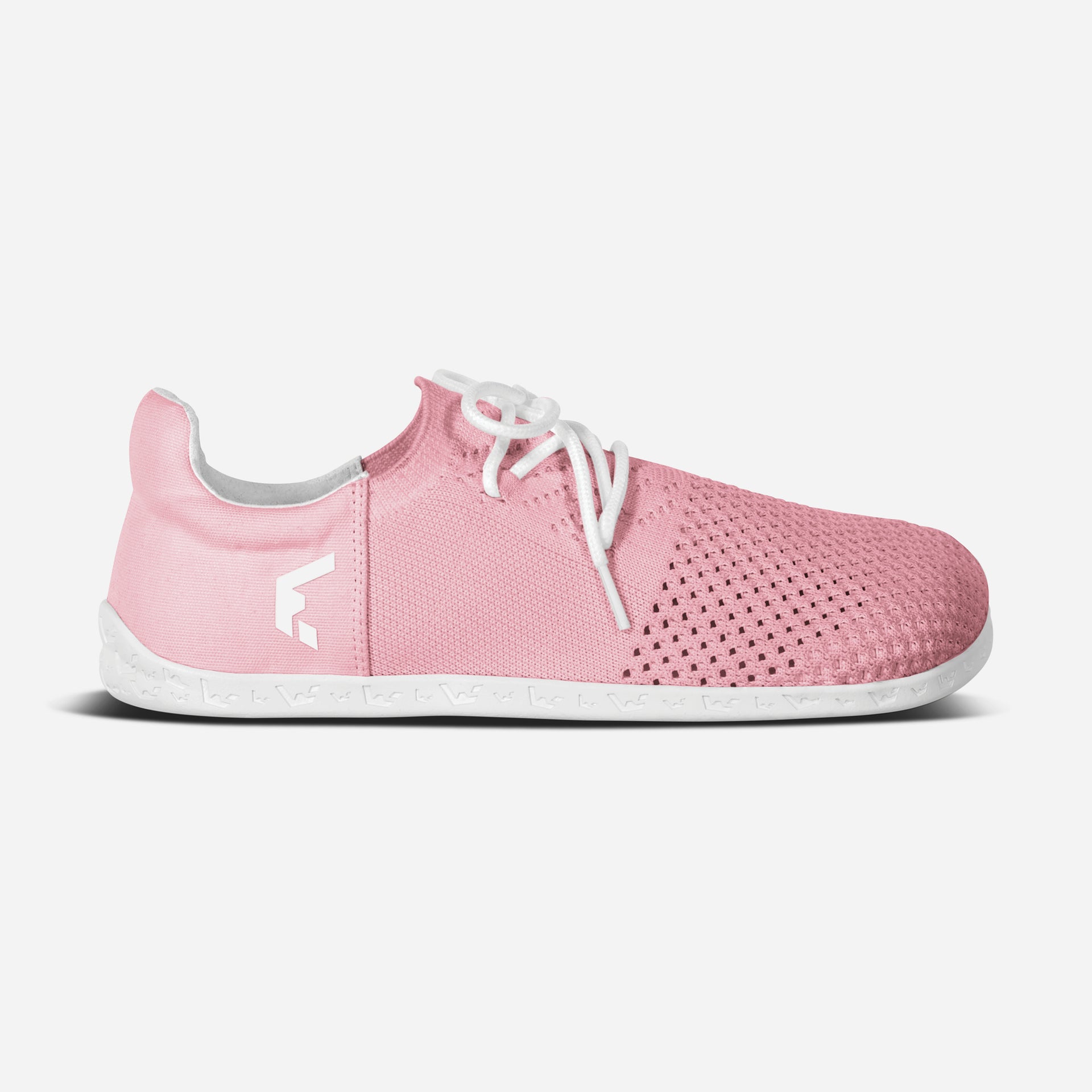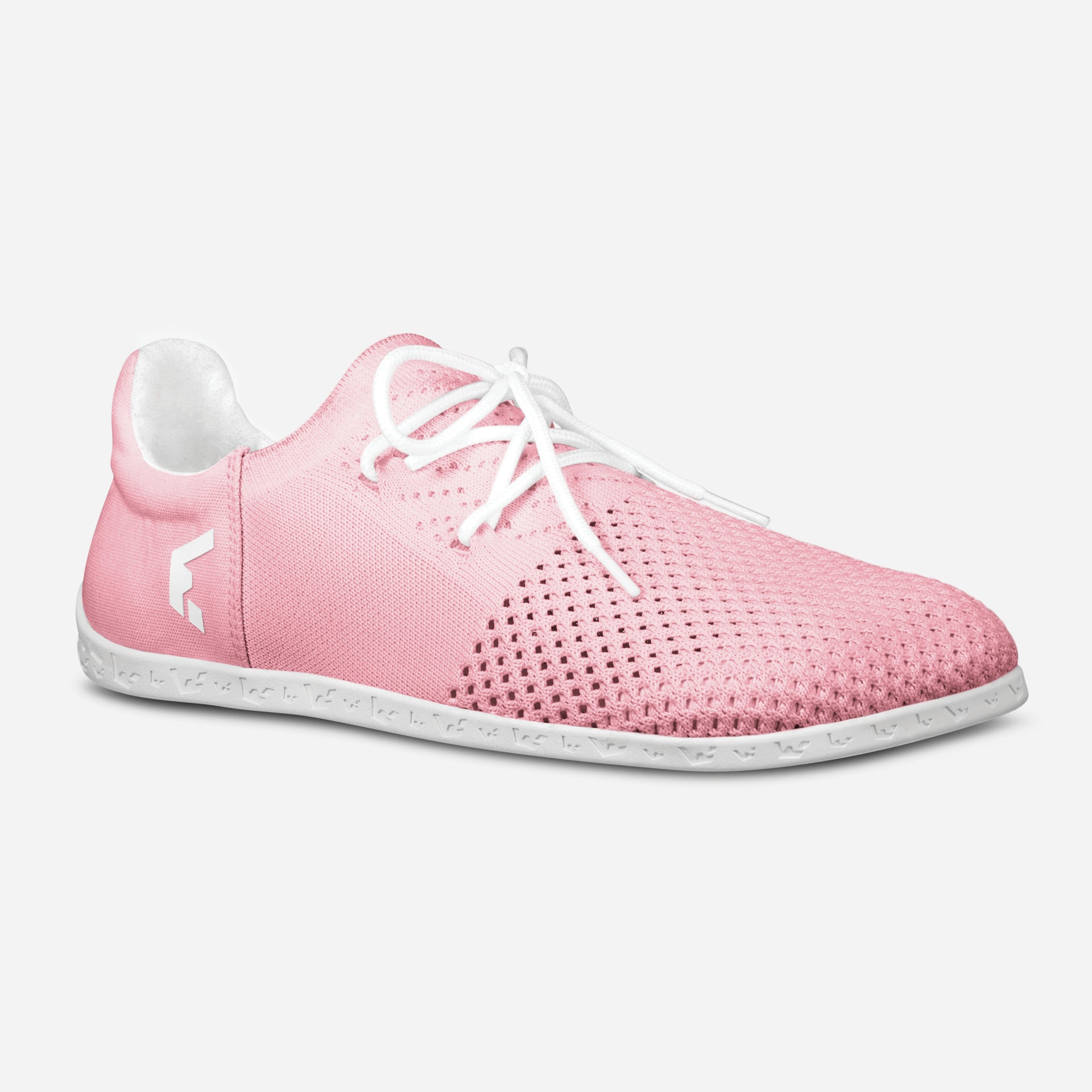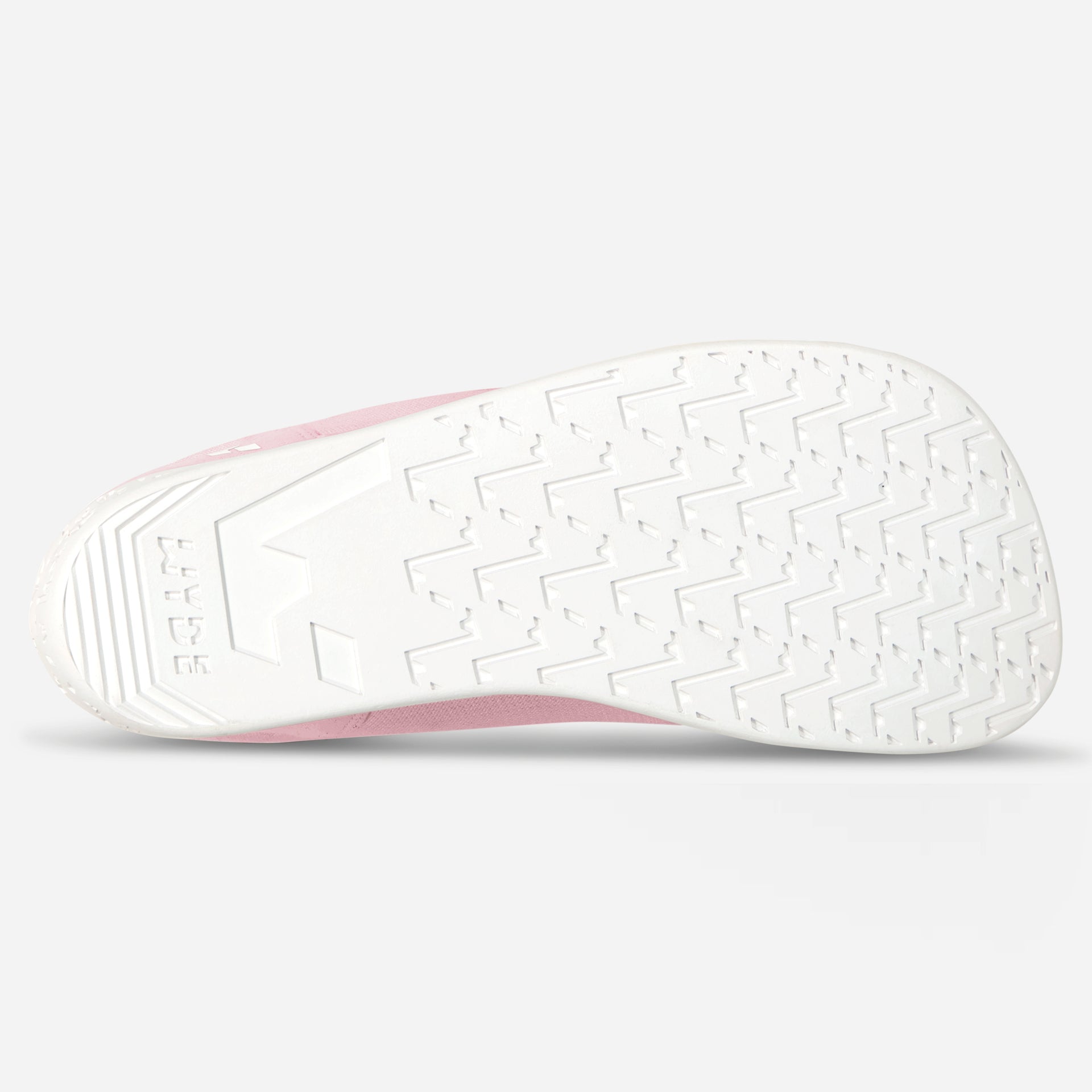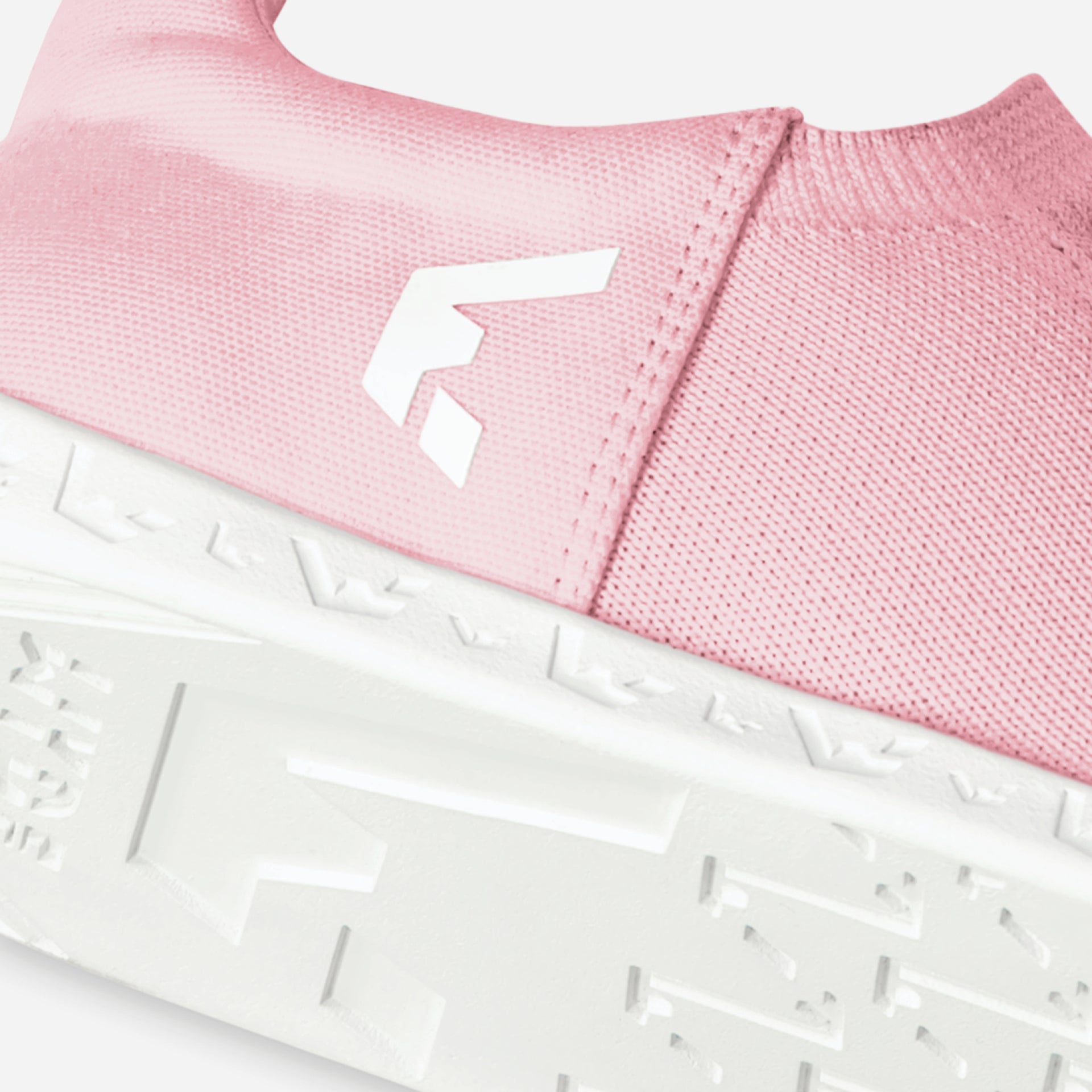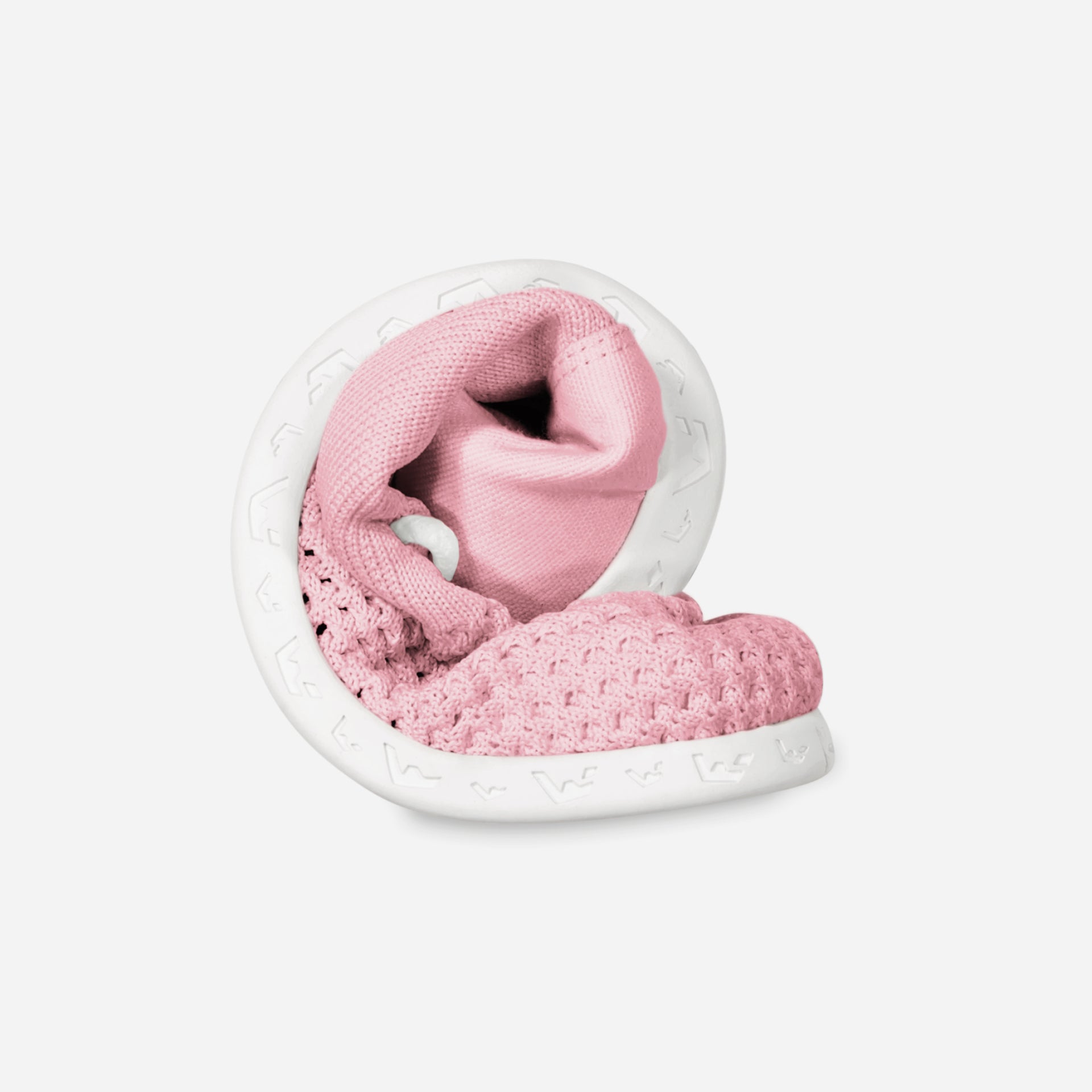 Hallux 1.0 Dusty Pink Women's
Introducing the Hallux 1.0, a shoe that combines foot freedom with a gentle touch of Scandinavian design aesthetics. 

Designed with a deep respect for your innate foot biomechanics, the Hallux 1.0 features a foot-shaped, wide toe box and is fully flexible with zero drop and no toe spring. The unique outsole thickness of 13mm makes it suitable for a variety of activities, including everyday use, walks, hikes, gym and CrossFit, and even the office.

The Hallux 1.0 is available in three colors: Charcoal, Frost White, and Dusty Pink.

To learn more about the Hallux 1.0, visit our learn page

To read our shoe FAQ, please read it here

#ResetYourFeet
Size Guide

 

We recommend leaving a margin of 0.4 to 0.9 cm ( 0.15 to 0.35 inches) in length for an optimal fit.

Even individuals with wider feet in relation to the inner sole dimensions often discover that our mesh material is accommodating, providing a comfortable fit. 

The Size Guide is applicable to both Men & Women; the only difference lies in the available color options. 

WYDE FOOTWEAR SIZE GUIDE

To find your perfect fit, follow these steps:

*video instruction below* For instructions in Swedish, please press here


Find a hard surface to stand on, such as a tile or hardwood floor. Place a ruler or measuring tape on the floor, with the end of the ruler or tape against a wall. Please make sure your ruler starts at zero or add accordingly to your total measurement.

Wear socks and place your foot on the ruler or measuring tape, with your heel against the wall. Slightly bend your knee to put moderate pressure on the measured foot.
Carefully bend down and take a picture of your measurement where your longest toe ends, or mark with a finger or pen either by yourself or with the help of someone else.
Take note of the measurement in centimeters. This measurement represents the length of your foot.
Repeat this process with your other foot, as foot size can often vary between feet.
Use the larger of the two measurements as your foot length when referring to the size chart.

Compare your foot length measurement to the size chart. You do not need to choose a bigger size or go up a size as you might do with other shoe brands. Simply choose the size recommended from your measurements.

At Wyde Footwear, we design shoes to promote healthy foot shape and function. Transitioning from restrictive shoes to foot-shaped shoes may feel unfamiliar at first. You may experience a sensation of having room for your toes to spread out and move naturally. 

However, this feeling of spaciousness is actually beneficial for your feet and can have a positive impact over time. So, if your new shoes feel a bit roomy or odd initially, there's no need to worry.

In fact, you may even notice an improvement in your balance and stability. To help your feet adjust to the new sensation, make sure you avoid wearing too tight socks. Additionally, wearing toe spacers inside your Wydes for 10-12 weeks might help your feet adapt and quicker align your big toe, providing additional benefits. 

We invite you to experience the joy of having healthy, functional feet with our shoes.
Product Specifications

- Outsole: 100% Rubber 

- Upper: Mesh/Canvas

- Inner lining: Foam/Cotton 

- Vegan: Yes 
Skor och tå Delaware
Har två par i olika storlekar. Håller ännu på att känna in och få en bra känsla. Inser att det är bra skor.
Besviken på tådelaren i silikon går båda gick sönder i silikonen vid första användandet.
Hej Elisabeth! Roligt att du gillar våra skor. Tådelaren ska givetvis inte gå sönder, kontakta vår kundsupport så skickar vi nya till dig/Mvh, Rasmus
And we love the toes.. Happy to hear! /Melker