Let customers speak for us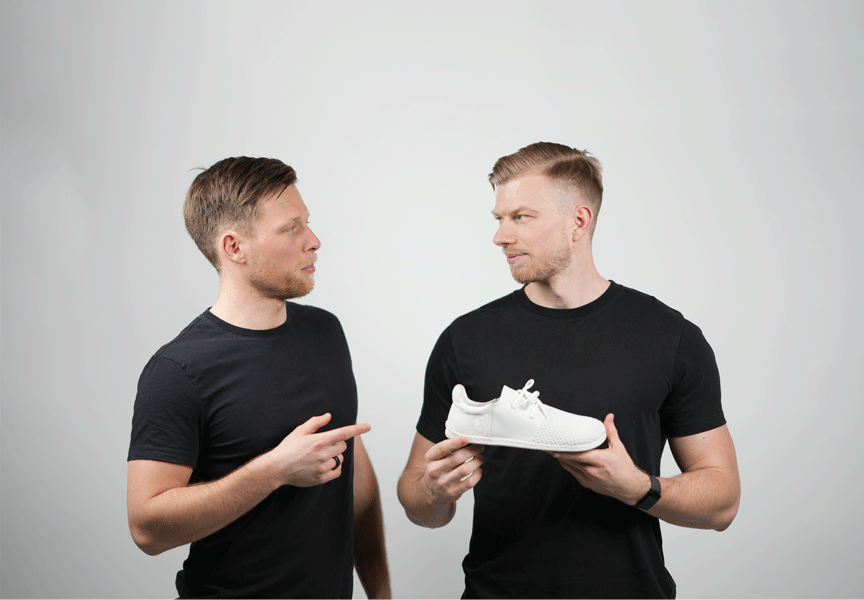 Founded by the svard Brothers
Wyde Footwear was founded by Melker and Rasmus Svard, two brothers on a mission to make a difference in people's lives. Tired of a lifetime of foot pain and uninspiring shoes on the current market, we decided to take matters into our own hands.
Our goal is simple: restore the natural function of your feet while never compromising on style or functionality. We believe you deserve both.
Join us in reshaping the way society views footwear and taking steps toward a healthier life.
Read More About us
Frequently Asked Questions
How do I find my size?
Why do I need Wyde Footwear?

Most humans are naturally born with wide feet, and therefore need a wide shoe. Since most people in modern society are wearing shoes with a narrow toe-box, this will cramp the toes together creating all sorts of problems over time while hampering foot biomechanics and foot muscle strength. Hallux valgus and plantar fasciitis are examples of conditions that can be developed by wearing shoes with a toe-spring and a narrow toe-box. Cramping the toes together will also increase moisture and the risk for foot fungus will increase. These are just a few reasons to have a wide shoe.
Why is the shape different from my other shoes?

The Wyde Footwear is a foot-shaped shoe, honoring the human evolution and innate form of our feet. Combined with the Scandinavian design we believe our shoes blend in at many activities and make the wearer look cool & trendy and at the same time caring for your feet. With Wyde Footwear you do not need to compromise between style and function.