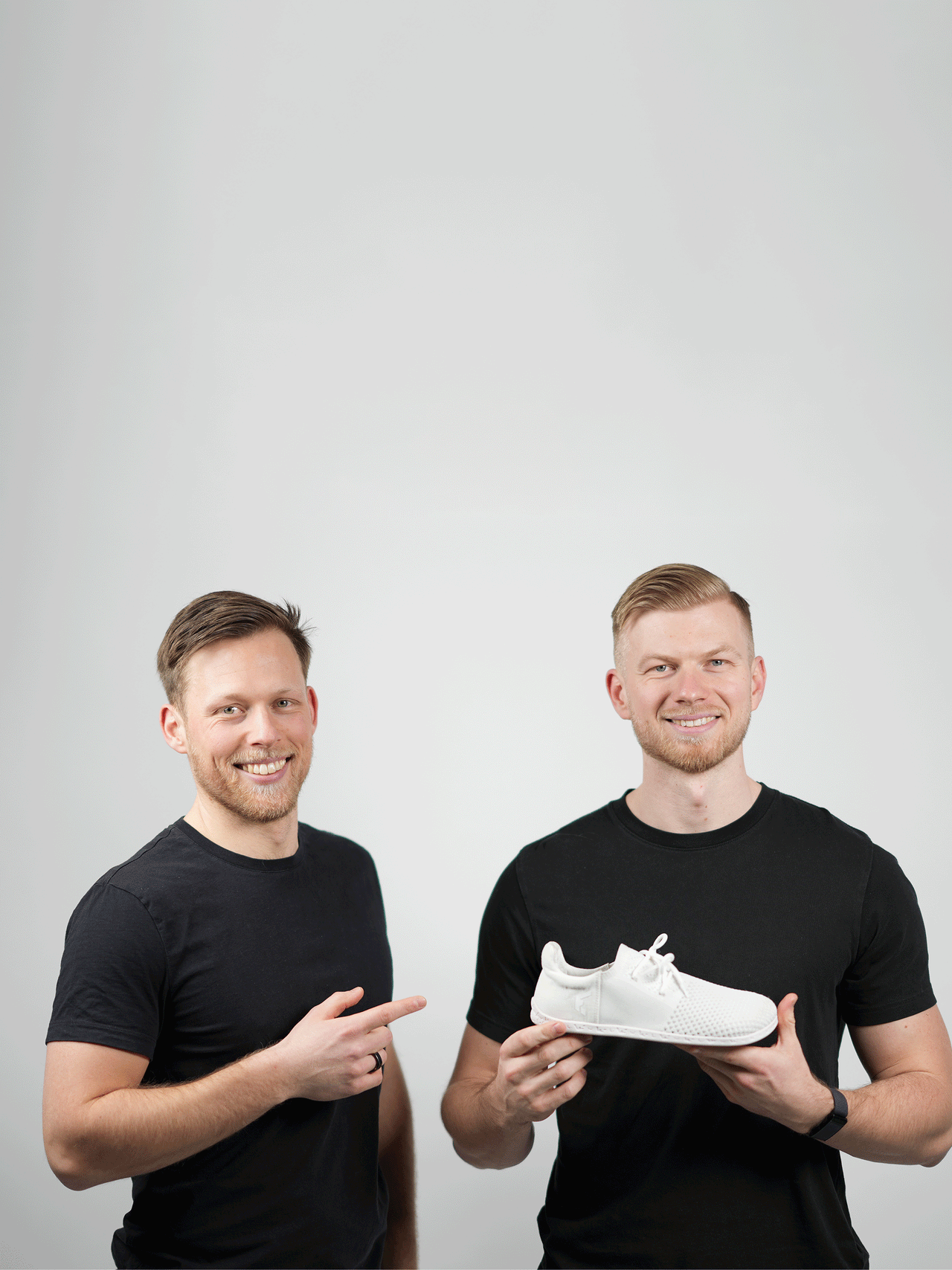 About Us
WE ARE WYDE FOOTWEAR - A BRAND THAT BREATHES FOOT FREEDOM 365 DAYS A YEAR.
Wyde Footwear was founded Melker and Rasmus Svard, two brothers who share an unwavering commitment to enhancing people's lives. Frustrated by a lifetime of foot pain and struggling to find comfortable yet stylish footwear.
The core mission of Wyde Footwear is clear: we aim to reintroduce the innate human foot function to as many individuals as possible. Our shoes are meticulously designed to mirror the form of real feet, ensuring that you don't have to compromise between style and comfort. You deserve both, and we're here to deliver.
However, Wyde Footwear is more than just a shoe company. We're on a mission to redefine societal expectations of footwear. Our shoes are not just fashion statements; they're designed to help reengineer the human foot, guiding it back to its natural state of perfection. We're dedicated to empowering people worldwide to lead happier and healthier lives, and we see this as just the beginning of our remarkable journey.
What sets us apart is our commitment to quality and our holistic approach to design. Every pair of Wyde Footwear is the result of collaboration between physiotherapists and sports scientists, ensuring meticulous craftsmanship and utmost care. Our shoes are designed in Sweden and produced in Portugal and Vietnam by sustainable partners, with a strong emphasis on sourcing materials sustainably to minimize our environmental impact.
At Wyde, we firmly believe that your feet deserve better, and we're here to provide precisely that. Join us as we keep spreading this message, we won't stop until the work is done. To learn more about why our shoes are helping people around the world, please visit our Learn page.
Want to contact us directly? (Please allow a couple of days to reply)
Melker / CEO - melker@wydefootwear.com
Rasmus / Head of Physiotherapy - physio@wydefootwear.com
If not specifically for Melker or Rasmus, please contact us at support@wydefootwear.com and our customer service team will be in touch.