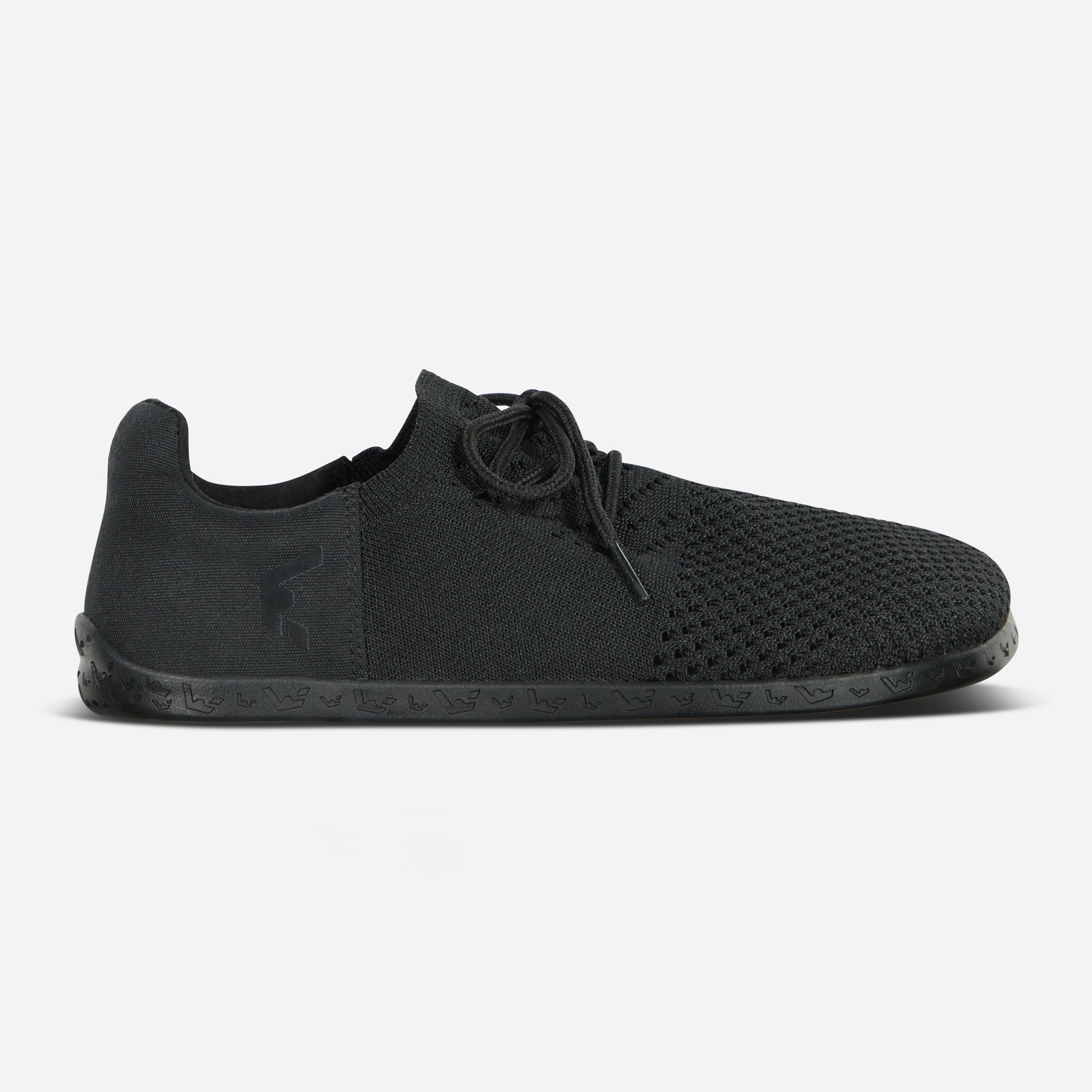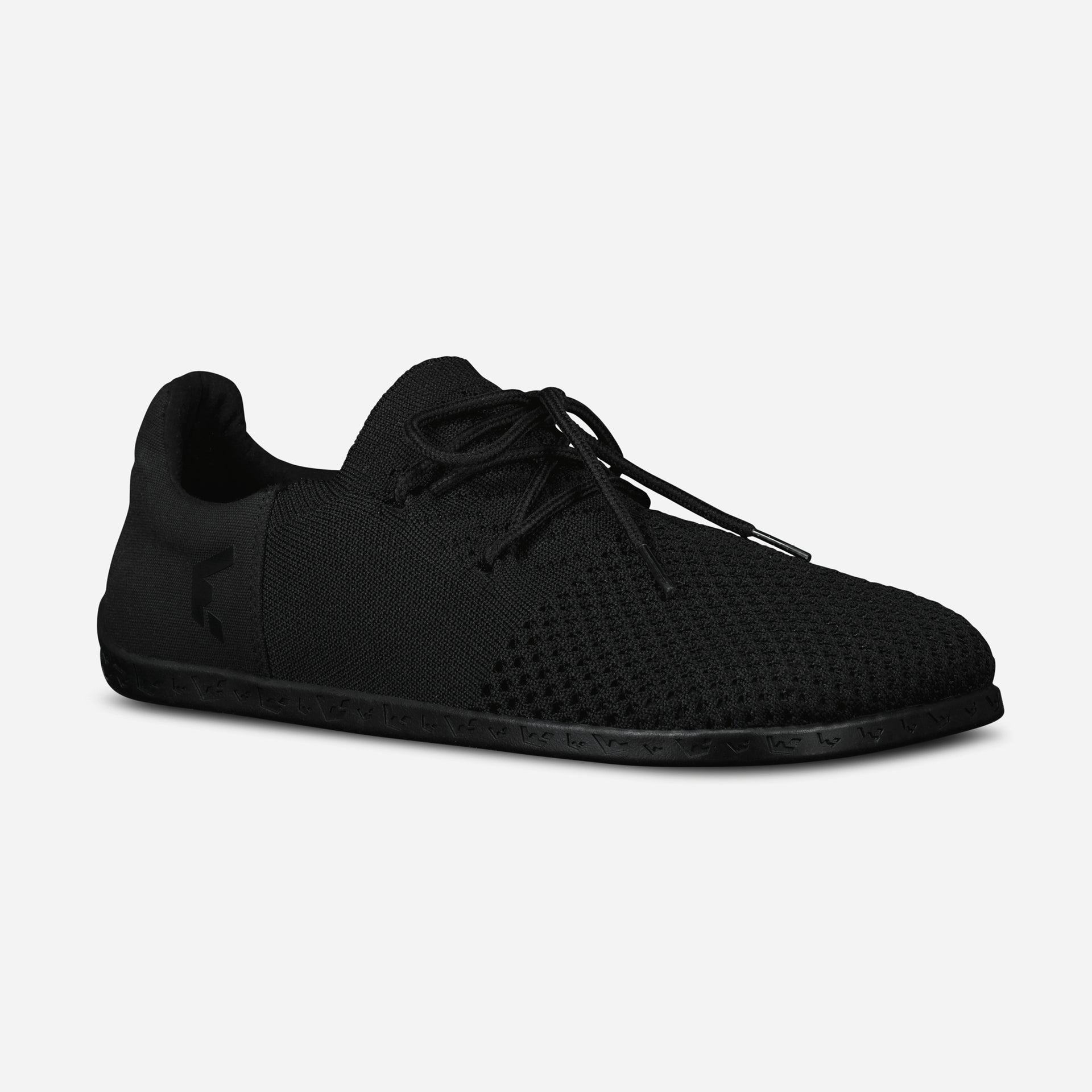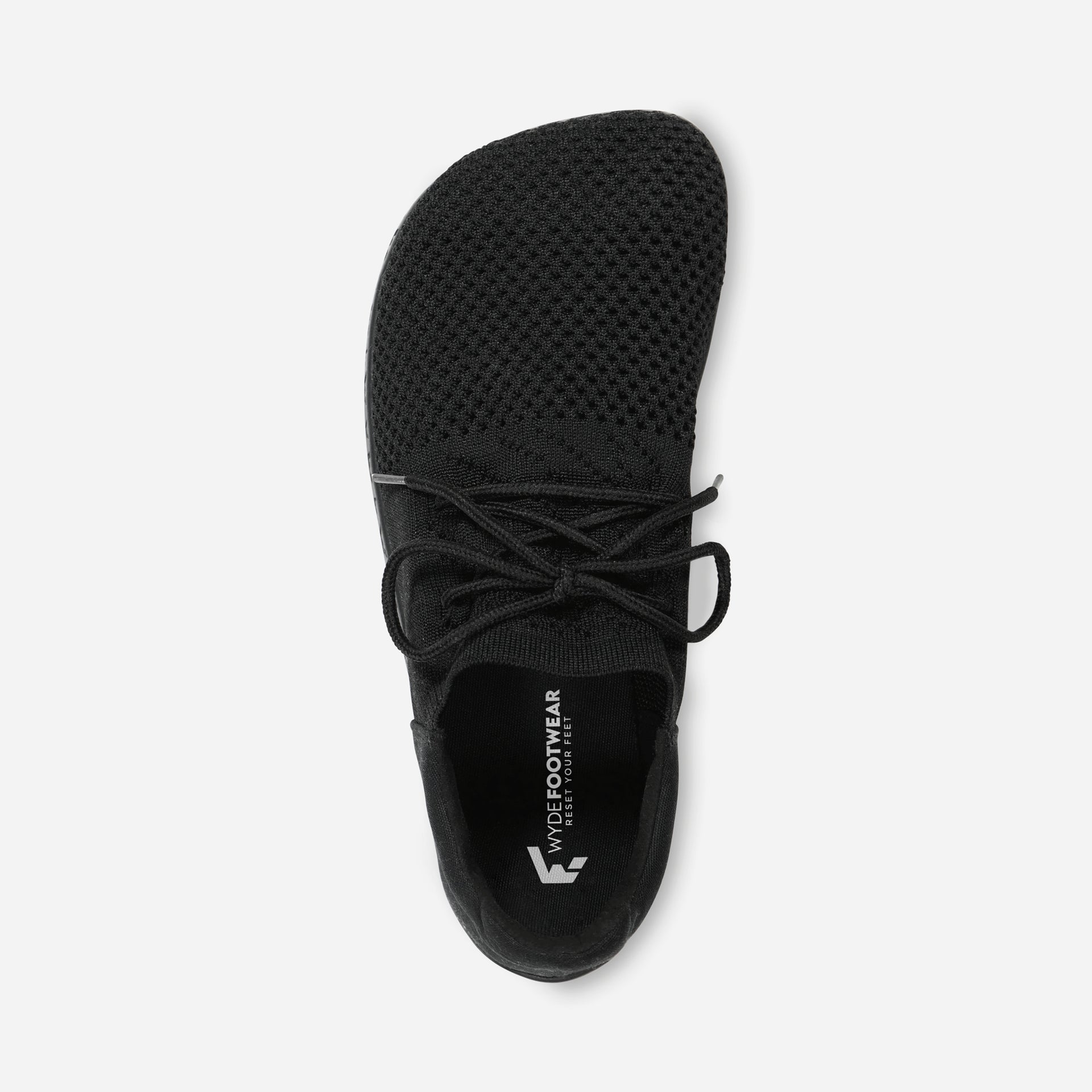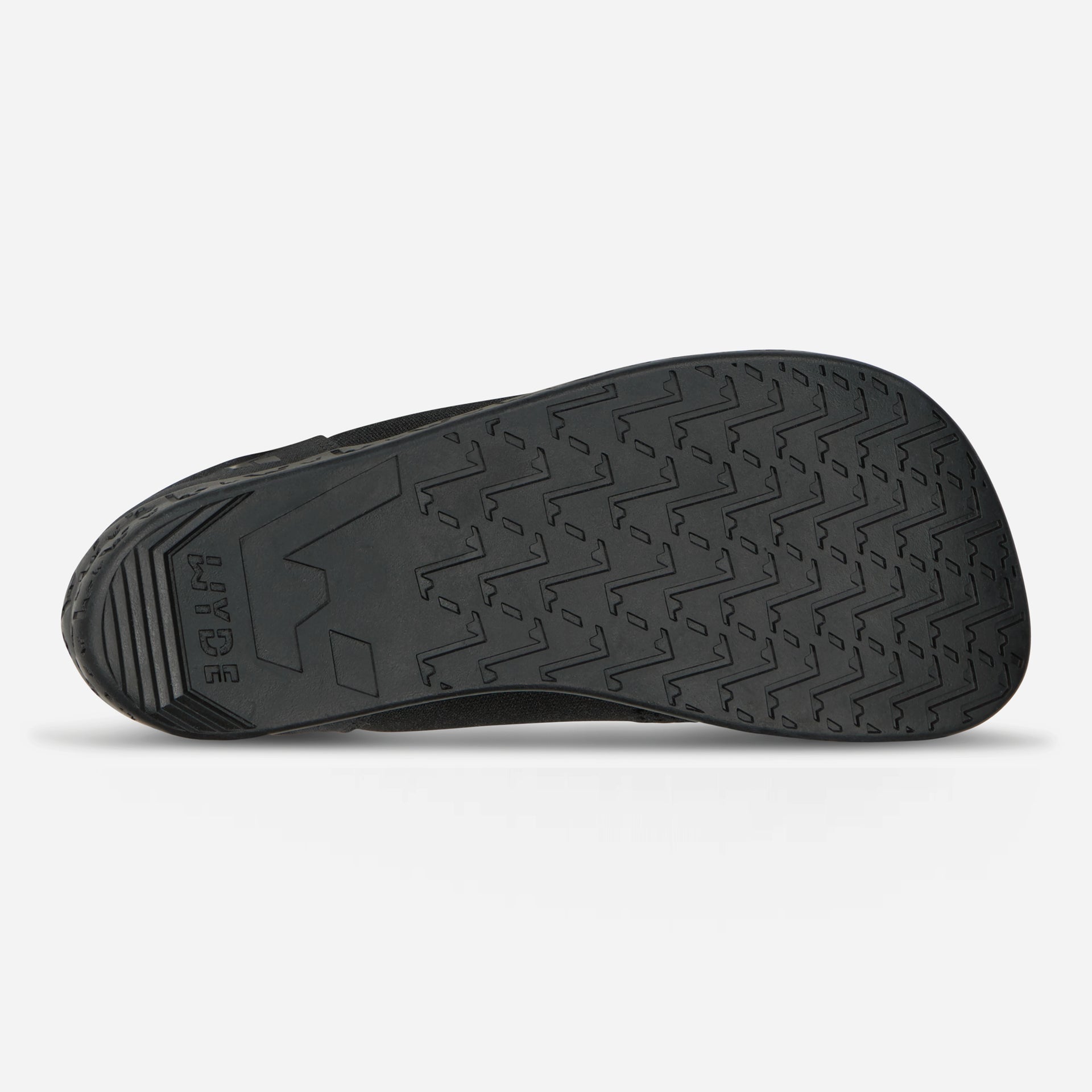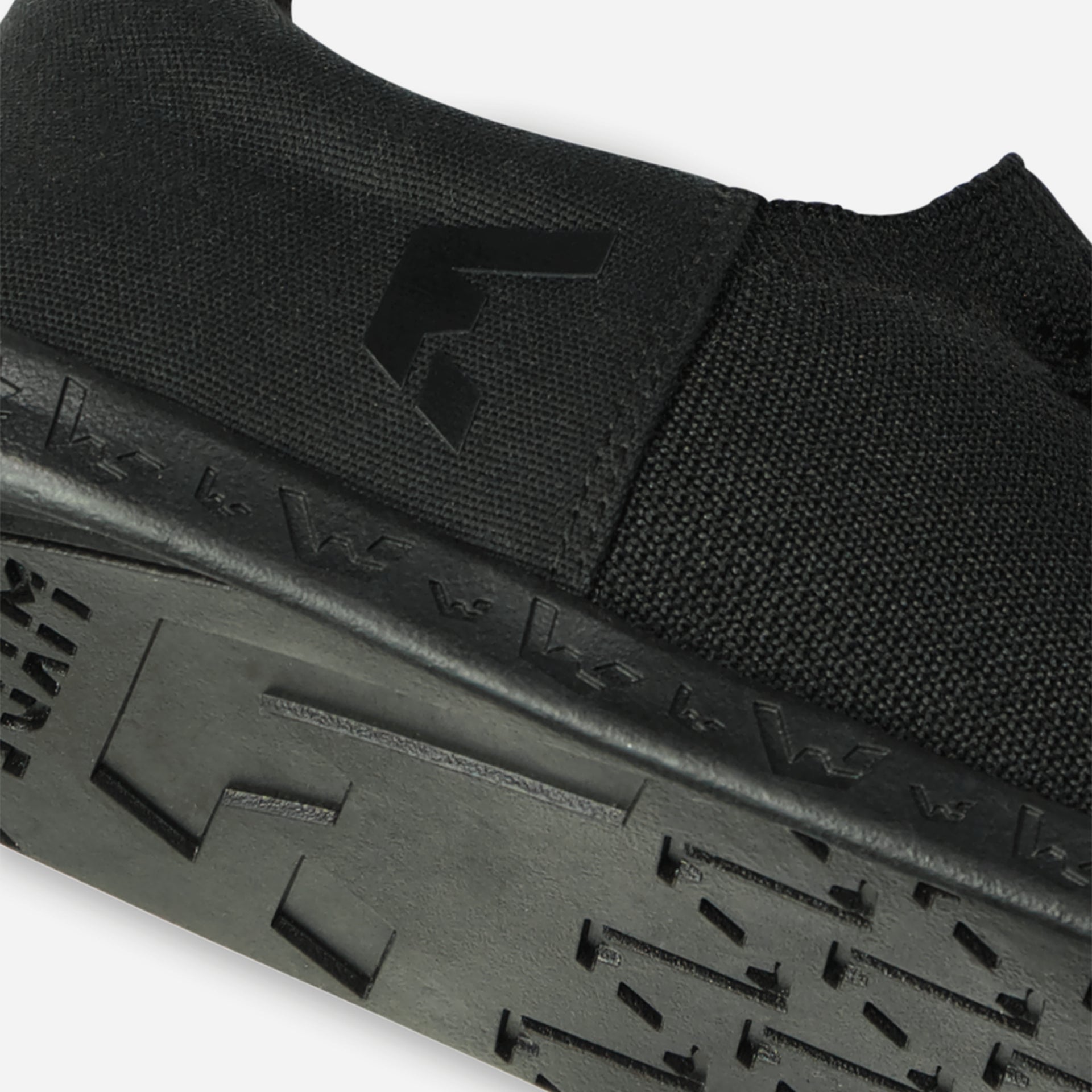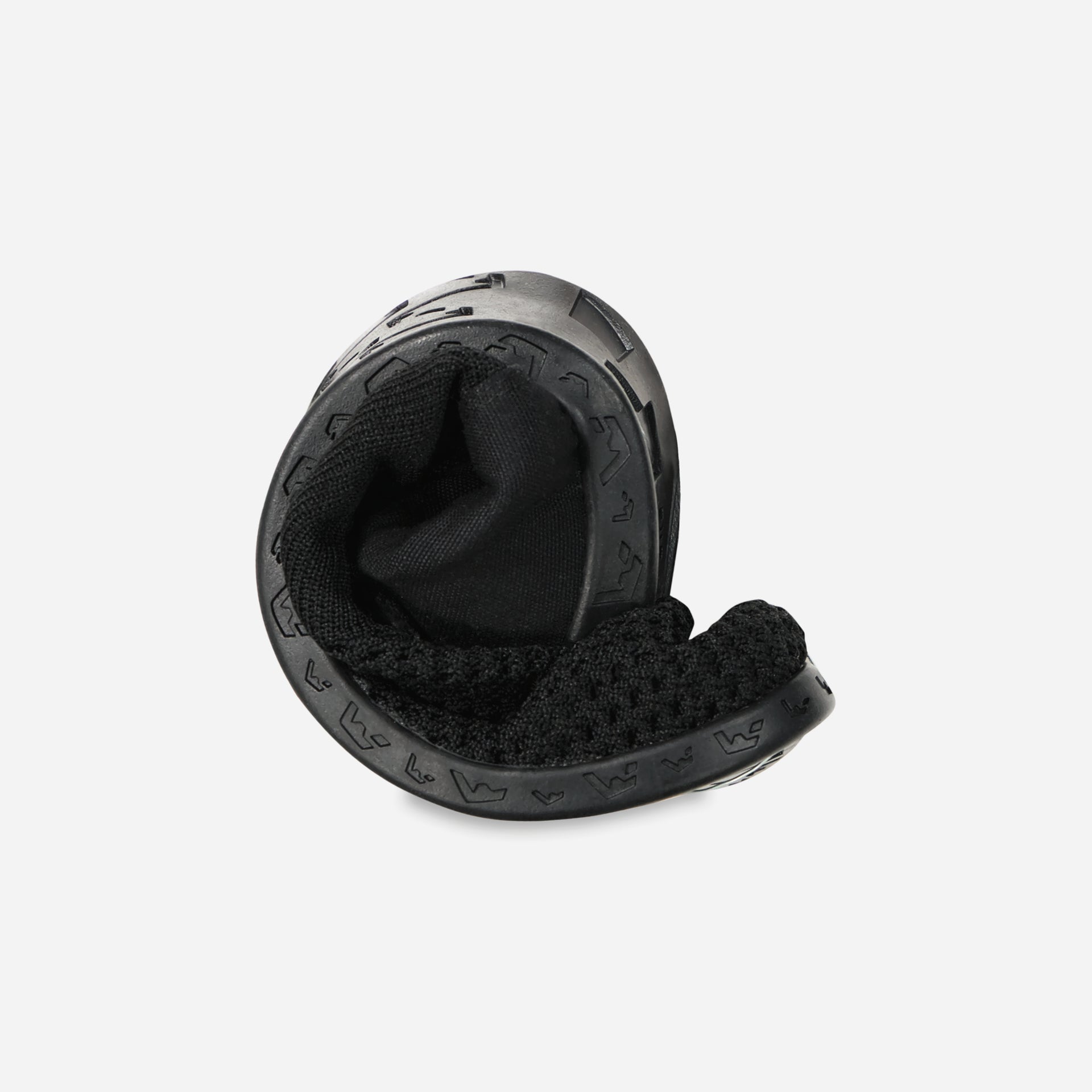 Hallux 1.0 Charcoal Men's
Introducing the Hallux 1.0, a shoe that combines foot freedom with a gentle touch of Scandinavian design aesthetics. 

Designed with a deep respect for your innate foot biomechanics, the Hallux 1.0 features a foot-shaped, wide toe box and is fully flexible with zero drop and no toe spring. The unique outsole thickness of 13mm makes it suitable for a variety of activities, including everyday use, walks, hikes, gym and CrossFit, and even the office.

The Hallux 1.0 is available in three colors: Charcoal, Frost White, and Navy Blue.

To learn more about the Hallux 1.0, visit our learn page

To read our shoe FAQ, please read it here

#ResetYourFeet
Size Guide

 

We recommend leaving a margin of 0.4 to 0.9 cm ( 0.15 to 0.35 inches) in length for an optimal fit.

Even individuals with wider feet in relation to the inner sole dimensions often discover that our mesh material is accommodating, providing a comfortable fit. 

The Size Guide is applicable to both Men & Women; the only difference lies in the available color options. 

WYDE FOOTWEAR SIZE GUIDE

To find your perfect fit, follow these steps:

*video instruction below* For instructions in Swedish, please press here


Find a hard surface to stand on, such as a tile or hardwood floor. Place a ruler or measuring tape on the floor, with the end of the ruler or tape against a wall. Please make sure your ruler starts at zero or add accordingly to your total measurement.

Wear socks and place your foot on the ruler or measuring tape, with your heel against the wall. Slightly bend your knee to put moderate pressure on the measured foot.
Carefully bend down and take a picture of your measurement where your longest toe ends, or mark with a finger or pen either by yourself or with the help of someone else.
Take note of the measurement in centimeters. This measurement represents the length of your foot.
Repeat this process with your other foot, as foot size can often vary between feet.
Use the larger of the two measurements as your foot length when referring to the size chart.

Compare your foot length measurement to the size chart. You do not need to choose a bigger size or go up a size as you might do with other shoe brands. Simply choose the size recommended from your measurements.

At Wyde Footwear, we design shoes to promote healthy foot shape and function. Transitioning from restrictive shoes to foot-shaped shoes may feel unfamiliar at first. You may experience a sensation of having room for your toes to spread out and move naturally. 

However, this feeling of spaciousness is actually beneficial for your feet and can have a positive impact over time. So, if your new shoes feel a bit roomy or odd initially, there's no need to worry.

In fact, you may even notice an improvement in your balance and stability. To help your feet adjust to the new sensation, make sure you avoid wearing too tight socks. Additionally, wearing toe spacers inside your Wydes for 10-12 weeks might help your feet adapt and quicker align your big toe, providing additional benefits. 

We invite you to experience the joy of having healthy, functional feet with our shoes.
Product Specifications

- Outsole: 100% Rubber 

- Upper: Mesh/Canvas

- Inner lining: Foam/Cotton 

- Vegan: Yes 
These are wonderfully wide and cushioned but are really…not cute. They look cheap to me. I own 10+ pairs of minimalist/zero drop/wide toe box shoes and these won't be added to the collection. I'll be returning.
I absolutely love my new Wyde's! They're a game-changer for me. I picked them up instead of some vivbarefoots and they are so good. The comfort and flexibility are unmatched. They are so roomy for your toebox they make standard shoes feel confined and uncomfortable by comparison. Plus, they look stylish, too. These shoes have quickly become my go-to for both casual and the black hallux go great with jeans for a smart casual chill vibe. A fantastic all rounder. great work guys!
We are very happy to hear about your experience. Your experience is exactly we started Wyde Footwear in the first place. Thank you for taking your time to review our shoes! /Rasmus
Bra men kan bli bättre
Jag har använt minimalistiska skor i ca 13 år och arbetar som terapeut och hjälper andra att förbättra hållning, gång och löpsteg och att aktivera sina fötter. Så kul att ett svenskt företag börjar utveckla fotriktiga skor! Denna sko är den mest luftiga jag testat och den har en skön sula men den kan förbättras. Jag upplever att foten glider framåt då snörningen som bara sitter i det elastiska tyget inte håller fast hälen så tårna stöter i den främre delen vars tak ibland hänger ned då materialet som håller upp tåboxen/hättan viker sig med bucklor ned mot tårna. Jag kan inte springa eller träna i dessa då foten inte sitter fast. Drar jag åt hårt får jag ont ovanpå foten då det bara är en tunt lager tyg mellan foten och skosnöret då den saknar plös. Fötter är dock väldigt olika så för andra kanske snörningen funkar.
Jag har en breda ankfötter där andra tån är något längre än stortån med tårna utspridda som en solfjäder, en form som jag ser god väldigt många nordbor. Att hitta en sko som både tillåter stortån att vara rak och samtidigt ge plats på bredden är mycket viktigt för att rätt muskler ska aktiveras, men det har varit svårt. Antingen är de för smala för stortån så den trycks inåt eller på utsidan. Dessa är nästan där. De hade kunnat vara lite mer bananformade och bredare men de är så mjuka att det inte stör. Jag misstänker att det finns en risk att de blir ännu mjukare efter en tids användning och blir sladdriga då de inte går att dra åt. Ett finare mesh hade varit att föredra då hålen är så stora att små stenar och skräp kan komma in.

Bra potential men dessa känns inte helt färdigutvecklade och priset för högt för en inte helt färdig produkt. Kundtjänst har varit väldigt hjälpsamma och snabba att svara och ta emot feedback. Jag fick veta att de har fler modeller under utveckling bland annat en löparsko med bättre snörning. Det ska bli intressant att se version 2 och nya modeller.
Tack Andreas för att du jobbar med människor och upplyser om vikten av en funktionell fot. Det är ett viktigt arbete som samhället behöver. Vi tackar för din feedback kring vår sko, och kommer ta till oss av det i utvecklingen av kommande modeller/skor. Olika fötter har olika volym och form som du själv nämner och kommande sportmodeller lär passa din fot bättre än denna modell.
Vi hoppas du ger den chansen och tror du kommer vara nöjd framöver! /Rasmus
Något knöligt i tårna
Hade stora förhoppningar men är inte nöjd… Det är det något knöligt "papper" på insidan framme i tårna. trodde först att det var förpackningsmaterial som blivit kvar, men insåg att det hör till skorna. Det stör mig, för det känns som om jag har ett främmande föremål framme vid tårna. Skorna har tyvärr blivit stående, oanvända…
Roligt att du hade höga förhoppningar, och tråkigt att du inte uppskattade materialet framme vid tårna. Alla fötter är olika och många personer märker inte av materialet. Men vi tackar för din feedback och tar till oss det inför kommande produktion/modeller. Vi vill såklart att våra skor ska passa alla fötter/Rasmus
Fantastiska
Absolut fantastiska skor och form på tåboxen. Diverse barfotaskor har inte denna sanna svagt utåtpetande stortå-form, utan är raka vid stortån. Så kul o kunna få tag på ett par som faktiskt är fotformade och inte begränsar stortån. I framtiden hade jag velat se en ännu tunnare sula för sann barfotakänsla, kanske 4mm tjock. I övrigt mycket nöjd.
Tack Adam, kul att höra att du uppskattar det. Därför vi finns! Massor med nyheter kommer i framtiden. /Melker